Here's What In Zip Code 63113
More 63113 Zip Code Information
Photo Gallery for 63113 - Click Thumbnails Below
Real Estate For Sale in 63113 Zip Code
5006 Northland Avenue
$10,000
Beds:
0
Remarks: Large Two-story Solid Brick Duplex With Spacious Covered Front Porch In Need Of Complete Renovation. Call Your...
3936 Cook Avenue
$325,000
Beds:
0
Remarks: 20 Unit Building In The Vandeventer Neighborhood Of St Louis City Being Offered For Sale. Take Some Time To Dr...
37 Lewis Place
$164,900
Beds:
5
Baths:
2.5
Remarks: Welcome Home To 37 Lewis Place, A 2.5 Story Five Bedroom Home That Features Over 2300sf Living Area. This Home...
3927 Page Boulevard
$162,000
Beds:
3
Baths:
2.5
Remarks: This Is A Must-see, The Backyard Is Secluded With 2 Private Decks, Garage, And Electric Fence. Yes, You Will ...
4337 Cook Avenue
$134,900
Beds:
0
Remarks: Outstanding Opportunity!!! Located Near The Coveted Central West End, This Historic-looking Multifamily Unit A...
Disclaimer: The information herein is believed to be accurate and timely, but no warranty whatsoever, whether expressed or implied, is given. Information from third parties is deemed reliable but not verified and should be independently verified. MORE, REALTORS does not display the entire IDX database of Mid America Regional Information Systems, Inc. (MARIS MLS) on this website.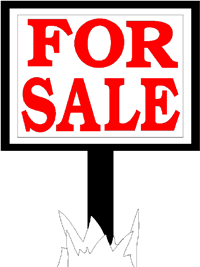 Featured Properties For Sale